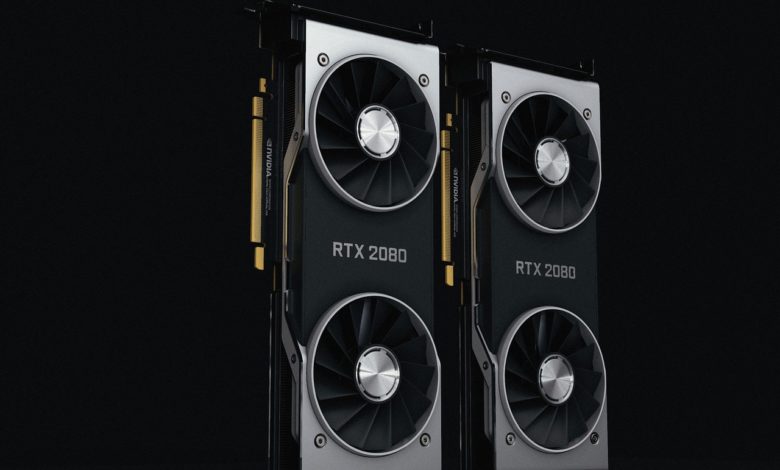 RTX means "Ray tracing". it is one of the best technology developed for gaming graphics. In short, ray tracing is a rendering technique that more closely imitates the behavior of light in the real world. This leads to more realistic images with better shadows and reflection. So I will show you how to turn RTX on while playing games.
Ray tracing technology is also used in CGI of movies. Nvidia RTX is a reduced model of the ray-tracing theory which accounts for only the reflections and shadows for a fixed point, which is the viewer. It is not that perfect as that of the movies. Still, ray tracing is an absolute beauty to watch. I would definitely suggest an RTX card if you can afford it.
Some of the best games that support RTX are Minecraft, Battlefield V, Roblox, Fortnite, Cyberpunk 2077, Ring of Elysium, Metro Exodus, etc.
Also check: How to Hide UI in FFXIV (PC/PS4)
How To Turn RTX On While Gaming
Technically There is no need to turn on RTX from Nvidia control panel. It is on automatically while playing a game with ray tracing. But sometime you will need to turn on ray tracing from the graphics menu on the game. You can access it by go through the settings of the games. Inside the graphics settings look for Ray Tracing, DXR or RTX turn it on.
How To Turn RTX On Minecraft
To play Minecraft with Ray tracing you will need to follow the steps bellow.
Click On the start button and search for Microsoft store.
Open it and then click on the search option on right corner of the app.
Search for Minecraft.
You can either buy the game for try the free trail option. The ray tracing wouldn't be enabled by default. To enable it you will need to use Xbox Insider Hub app.
Search for Xbox Insider Hub app in the start menu.
Now click the menu icon.
Now select Minecraft for Windows 10 .
Now click join.
Then under the menu click Minecraft for Windows 10 RTX Beta then click Done.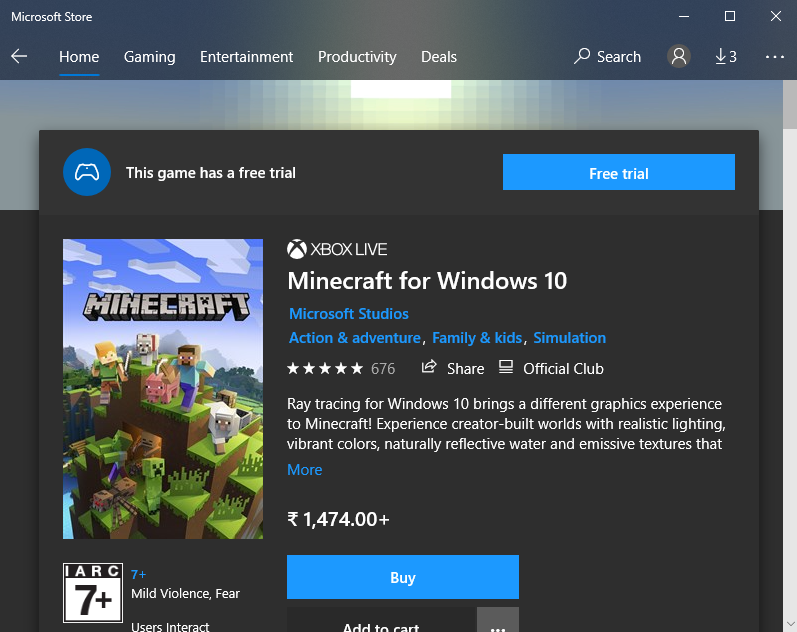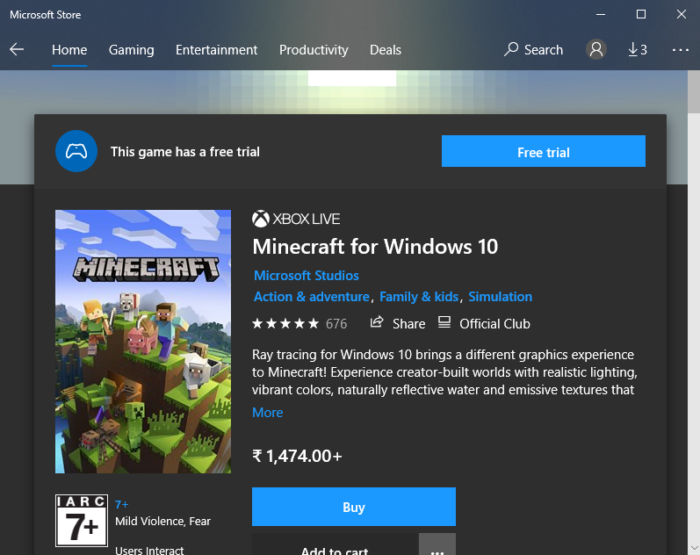 This will enable ray tracing in Minecraft, Check the game settings in other games to turn on Ray tracing.