World of Warcraft commonly knows as wow is one of the best massively multiplayer online role-playing games. One of the many problems faced by Wow gamers is that it's UI or Hud while taking a screenshot or while recording the gameplay. The UI or hud can be hidden while taking a screenshot. So I am writing a detailed post on how to hide UI in wow.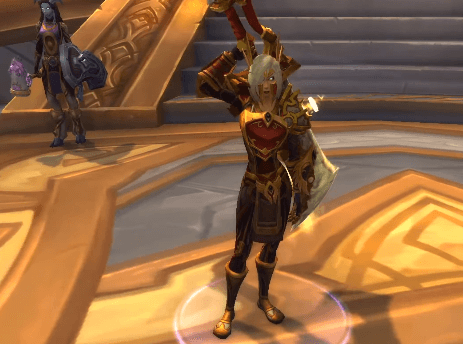 World of Warcraft is developed by Blizzard Entertainment in 2004. Blizzard had tried its level best to keep the game updated and adding more and more content to it. It is one of my favorite games and I still play it when I get free time. This game is available in Windows and Macintosh operating systems. Hiding UI is different in each Operating system.
Also read: How to Hide UI in FFXIV 
How To Hide UI in Wow on Windows
The default key for hiding UI or hud in windows is ALT+Z or CTRL+Z. Sometimes this may not work for you. It is usually caused by Nvidia GForce overlay or twitch overlay.
To solve this you can either change the binding in your Twitch or Gforce application or you can pause the game and go to the settings in Wow and change the key binding to some key other. For example, you can change it to ALT+H.
The main aim of hiding the UI is to take a screenshot. Wow has an inbuilt feature to take a screenshot. You can take a screenshot by pressing the PrtSc key on your keyboard. This screenshot can be viewed from the screenshot folder in the game directory.
Alternatively, you can also use the snipping tool to take a screenshot. You can set a hotkey for capturing the screen
How To Hide UI in Wow on Mac
Hiding Wow Ui in mac is different from that of windows as both the os have different controls. To hide UI you will have to press Command + Z or Command+ Alt + Z. To take a screenshot after hiding Ui press Command + Shift + 3. 
You can also use the inbuilt screenshot function in mac by pressing Command + Shift + 4. Then the cursor will change into a plus sign and drag as your requirement to capture the screen.