Gaming
10 Best Games Like Plague Inc
Plague Inc is a strategy game. This game got produced and released by Ndemic Creations. I have always been looking for alternatives for the plague Inc. You can read this post to find 10 best games like Plague Inc. This game is accessible on different platforms like Android, IOS, Windows. After the success of the mobile version of the game, Plague inc later got released for Windows, Mac, and Linux platforms on 18 September 2015 in the name Plague Inc: Evolved, this game. Plague Inc. is a mix of great strategy and simulation.
You can also check out
The player creates and grows a pathogen in an effort to destroy the planet with this dangerous Plague. The player has various options to choose game modes and pathogens. The primary objective of the game is to kill the world population. For example, you can enslave the people with the Neurax Worm, or you can use Necroa Virus to convert the population of the world into zombies. This game unlocks various other viruses as you advance through the game. This game was inspired by the game pandemic 2 a flash game that was published in 2008.
10 Best Games Like Plague Inc
I been searching a lot for games similar to plague and came with a list of best games like the plague. I hope this will be helpful for you.
1. Bio Inc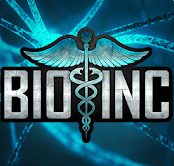 Bio Inc was released and published by DryGin Studios. It is a biomedical simulator game. You will determine the final outcome of a victim by producing the most deadly disease possible.
We can also create our own Plague by upgrading diseases, boosting risk factors, and slowing down your victim's recovery before the other scientists come and save the patients. This game also has hundreds of different biomedical diseases and a lot of ways to play the game. Bio Inc is one of the best games like Plague Inc.
2. Global Outbreak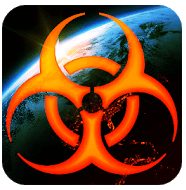 The global outbreak is an arcade game produced and released by Shortround games. You will have to defend the earth from a virus that is turning humans in ranged zombies. This game is a 3D game and as a trusted mercenary you will have to build an ultimate army to stop the various from spreading.
3. X-CORE. Galactic Plague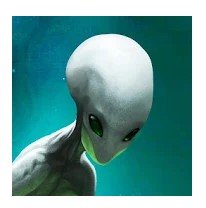 X-CORE. Galactic Plague is a strategy simulation game. This game was produced and released by Gyro-games.In this game, we take up the role of aliens attacking the people of the earth using pandemic or Plague. There are more than fifty strategical ways to attack the earth. You will have to lead your army and conquer the planet and its population. This game is well designed, and the game is very tough to defeat.
4. Nuclear Inc 2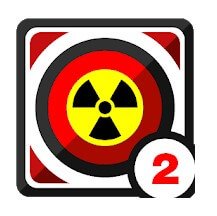 Nuclear inc 2 is a simulator game. This game will teach you how a nuclear reactor works. You play as an engineer managing these nuclear energy plant. You will have to be mindful of radiation emission, fire, earthquakes, and other disasters. This game also helps to understand the dangers of a nuclear plant, and you can also learn how electricity is produced from nuclear fuel in this game. The game includes Fukushima and Chernobyl levels, which will help you to understand the causes of these nuclear disasters.
5. Rebel Inc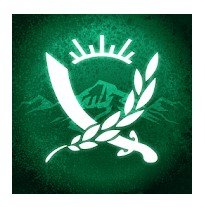 Rebel Inc is a game produced and released by Ndemic Creations. This game is from the producers of plague Inc. In this game, we have to control the countries from going to revolt by maintaining the balance between military and civilian priorities to win the love of the people. You will also need to stop the insurgents from seizing power.
6. Invaders Inc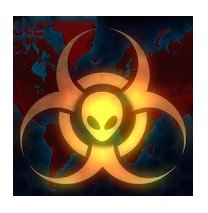 Invaders Inc strategy games published and developed by Digi Chain games. It is a fun and speedy strategy simulation game where you can take command of an alien attack against the planet Earth. The player will have to command your alien invaders to overthrow the humans from Earth.
You can choose different types of aliens, and each type has its strengths and weaknesses, making the game very challenging and strategical. The player can unlock more alien species as you conquer the Earth. You can also use earth natural resources to rebuild your spaceships and for making new weapons. Invaders is one best game like plague Inc
7. Bacterial Take

over – Idle Clicker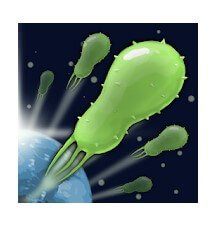 Bacterial Takeover is a strategy simulation game developed and published by SIA Fufla. Become intergalactic manufacture of deadly bacteria and to take over the entire World. This game will take you on space travel. Develop and grow significant numbers of bacterias. Challenge yourself and discover the most agreeable gameplay and idle method to slaughter as many planets.
There are different types of bacteria in the game, and you can use each of it strategically to destroy the whole universe Overall an awesome game and an awesome time killer, and you will not need internet to play this game.
8. MediBot Inc. Virus Plague – Pandemic Game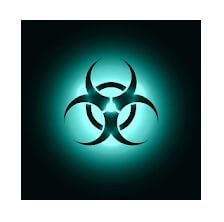 MediBot Inc. Virus Plague – Pandemic Game is a simulation game released and developed by RoboBot Studio. The story of the game happens in 2148. The world is moving to extinction because of the mutating viruses, and vaccines are becoming inefficient to stop these viruses.
To stop the virus that is spreading day by day, the UN has founded a new clinic calledMediBot Inc. This clinic is manufacturing vaccines using genetic engineering that can prevent viruses more efficiently.
The strategy of MediBot Inc can only save the whole world from ending. As a doctor, you will have to analyze each patient and give them the right vaccine. This game is a little confusing for beginners, and it will become more and more intrusting as you continue through each level.
9. Outbreak – Infect The World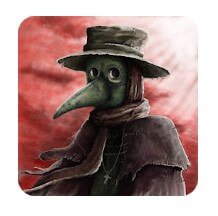 The Outbreak is a strategy game developed by MacawDev.The player is allowed to choose the country to start the infection. Get points and improve the symptoms of the diseases.
You can develop your strategy to win the game, and there are unlimited methods. The disease can spread to other countries through travelers or by birds or animals. There are also natural disasters that cause the infection to spread. You can also play the other mode in which you have to protect people from the spreading virus by closing airports and other means of travel. The main aim is to find a vaccine for the virus.
10. Soldiers Inc: Mobile Warfare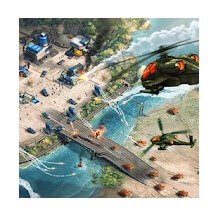 Soldiers Inc Mobile Warfare is a strategy simulation game by Plarium Global Ltd. The story took place in the year 2037 when the Phoenix Corporation has gained the power of Selva De Fuego. Selva De Fuego is the only source only of lifesaving serum. Various agency's from the world are working together to destroy the Phoneix corporation and regain control of Selva De Fuego.
Review On Alternative Games Like Plague Inc
I have rated 5 games similar to Plague Inc. These ratings are based on my interests. I hope you have liked the games like Plague Inc that I have mentioned here. I would also like to say that I have not found an alternative as good as plague Inc. If you other games like plague Inc in your mind, please feel free to comment.