Android
How To Check Screen Time on Android
Smartphones have changed our lives to a great extent and made our life very easier. Studies have proven that users tend to unlock their smartphones an average of 115 times a day. We are getting that much addicted to our mobile phones. If you calculate the time you spend on your phone yearly, you will be surprised to know how much time you wasted instead of being productive. That is why I will show you how to check screen time on android phone.
This will keep you updated on the time you spend on various apps. During my childhood, there were no smartphones, and we had so much time to do things. Then mobile phones came into our lives and took our valuable time. So it is necessary to check screen time and reduce your phone usages accordingly.
How To Check Screen Time on Android
To check screen time on android, there are mainly two methods. One is using Digital Wellbeing, and the other is by using a third-party app from the play store.
Using Google's Digital Wellbeing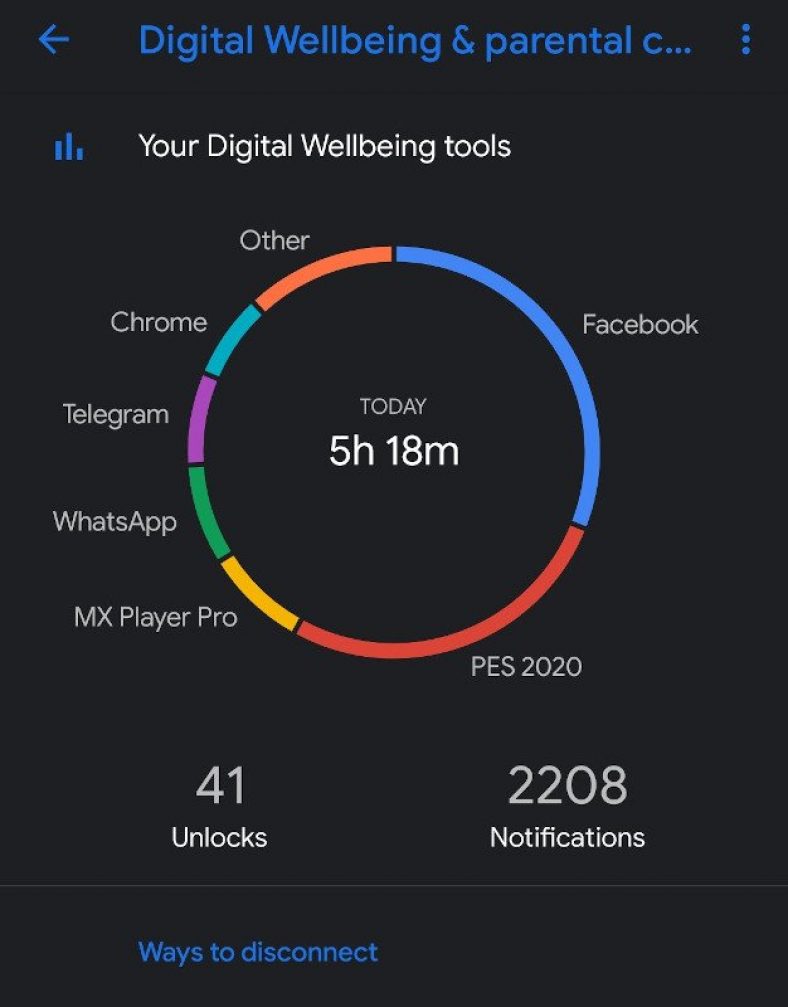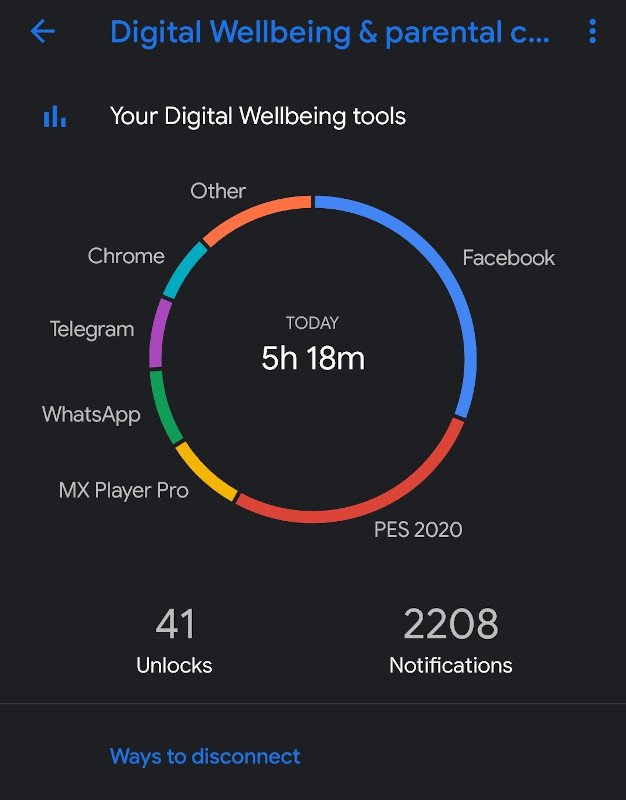 Digital Wellbeing, as the name, suggests was introduced to make us aware of the time we spend on our smartphones. It is available on pixel phones or phones with Android One. Digital well being gives us stats on how much total time we used the phone, time spent on different apps, number of unlocked, and the total number of notifications.
You can also set a daily limit with app and site timer. If you want to limit the time you spend using certain apps or websites, you can set daily timers. When the timer runs out, the app or website is paused for the rest of the day.
You can open DIgital Wellbeing by following these steps, open Settings, and then scroll down until you see DIgital Wellbeing. This works in almost all mobile phones from companies like Samsung.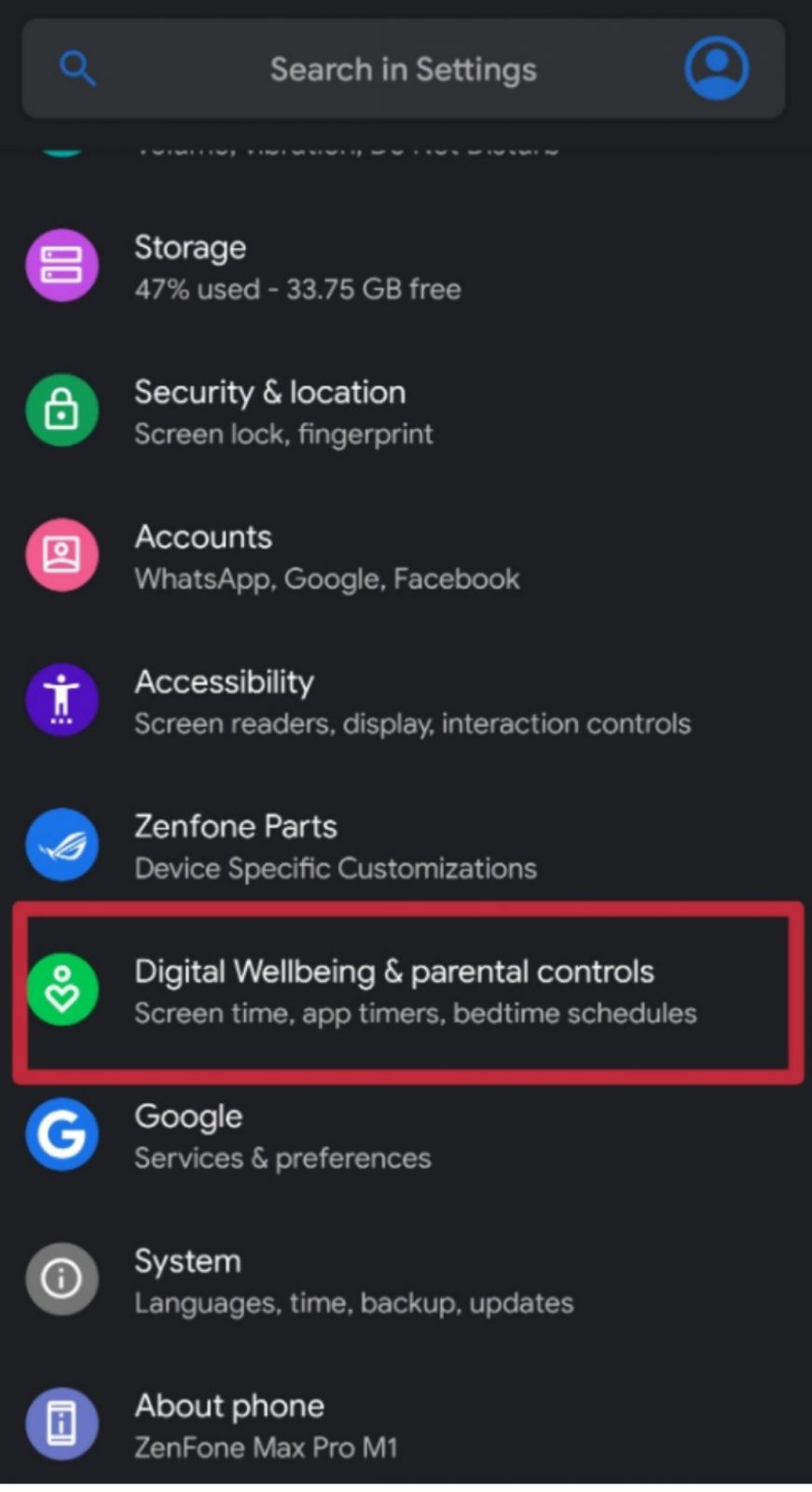 Using Third-Party Application
I have checked a lot of screen time app and come to the conclusion that the screen time app from iridium dust limited is the best. You can download it from the play store. It supports parental control, and you can also lock apps by settings the timer. The ap will lock that particular app after the time you set. This can help you limit the time you spend on various apps.
You can also check: Funny Offline Games For Girls
Steps to use screen time app
Download Screen time from the play store.
Then open it, you will need to provide certain permission for the app to work.
Click on settings and enable screen time.
You can also set limits for apps in the settings of the screen time app.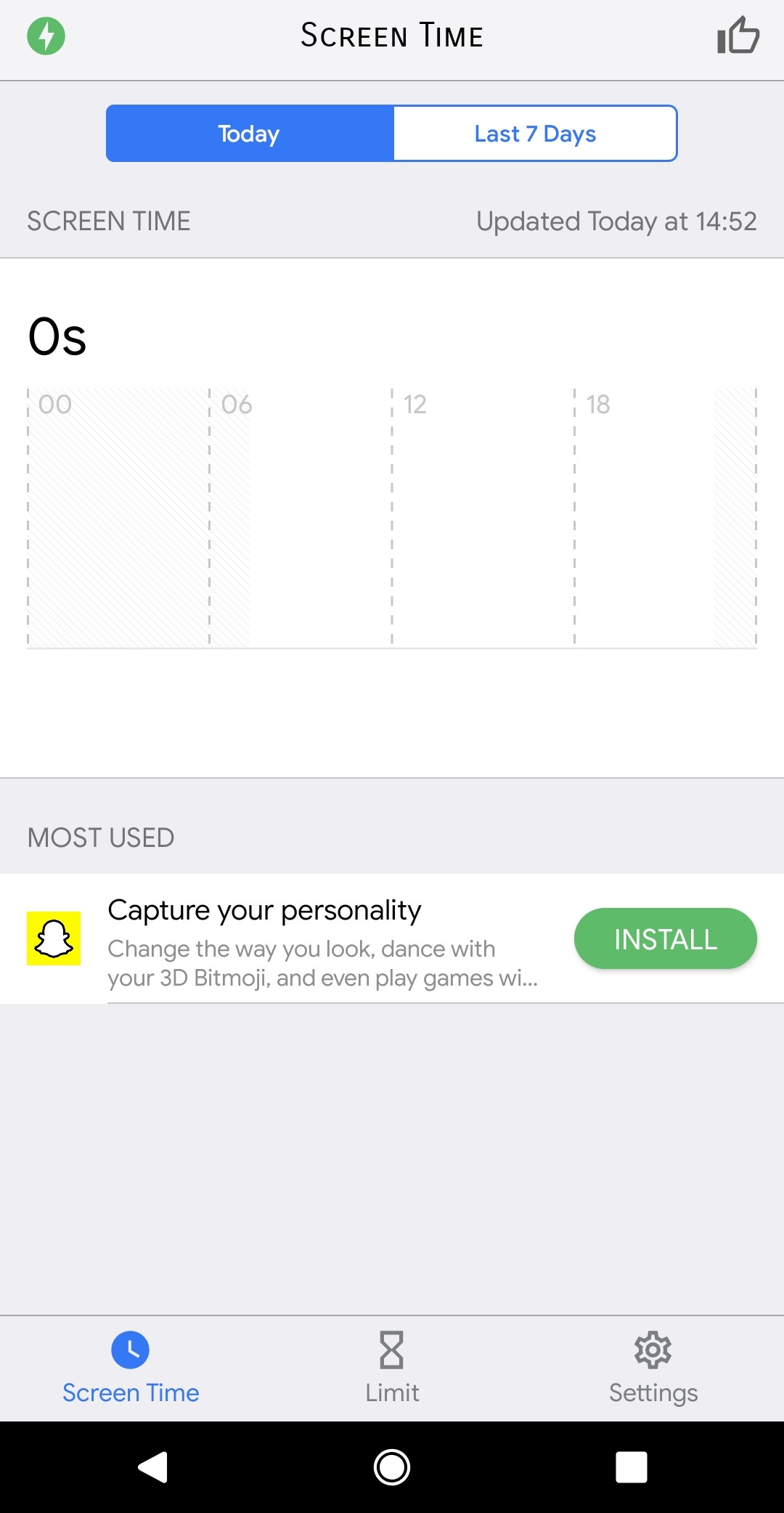 Checking Screen Time Using Battery Option
If you don't want to install an app for checking screen time. You can use the battery usage option to check the screen time. But it has some limitations, the main aim of it to check the battery usage by different ap. Still, we can use it to check the screen time.
Here's the method on how to check screen time through battery settings.
Go to Settings and scroll down and click on the battery.
Click on the three dots on the top right corner and go to Battery usage.
Again click on the three dots on the top right corner and choose Show full device usage.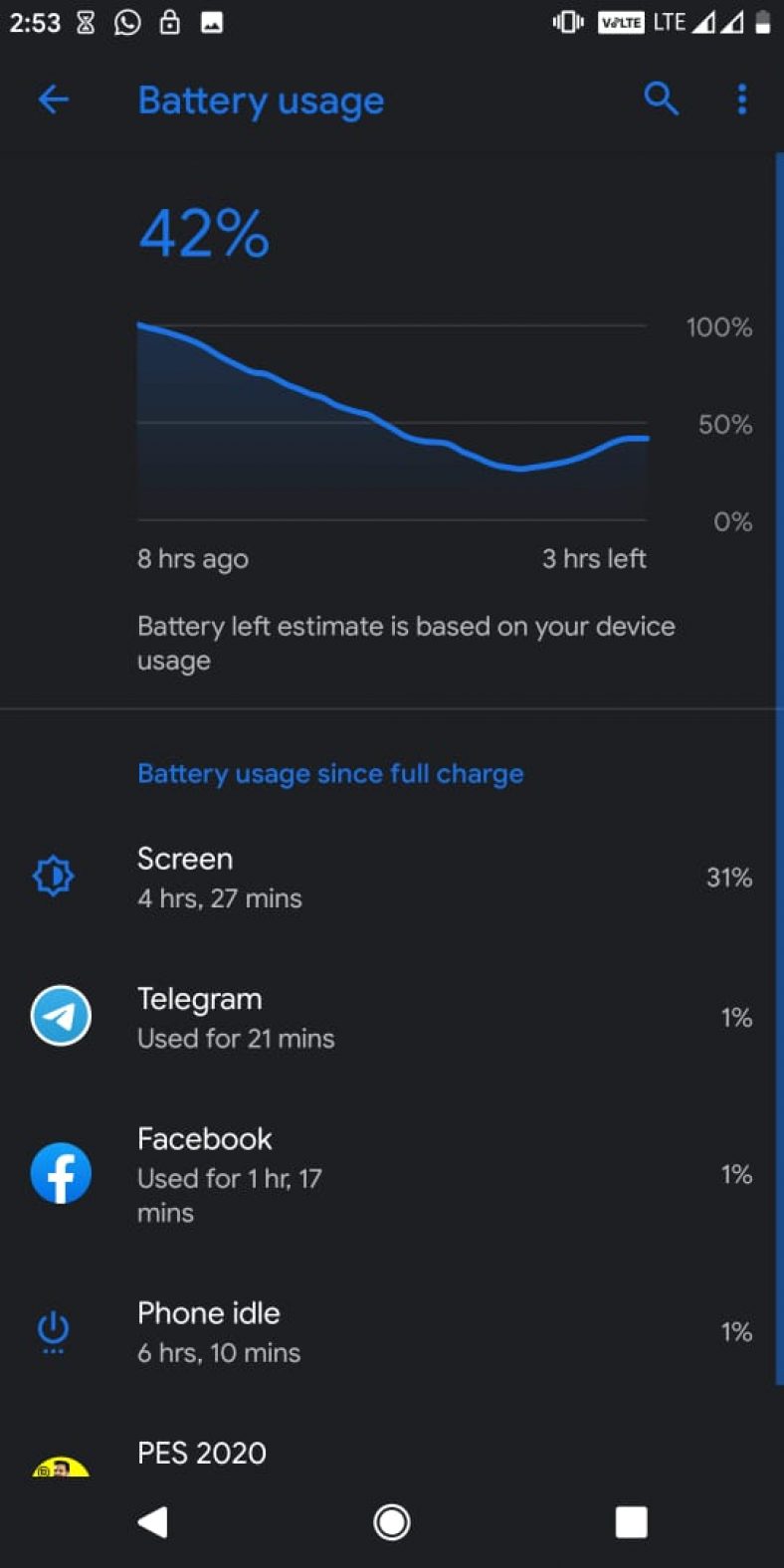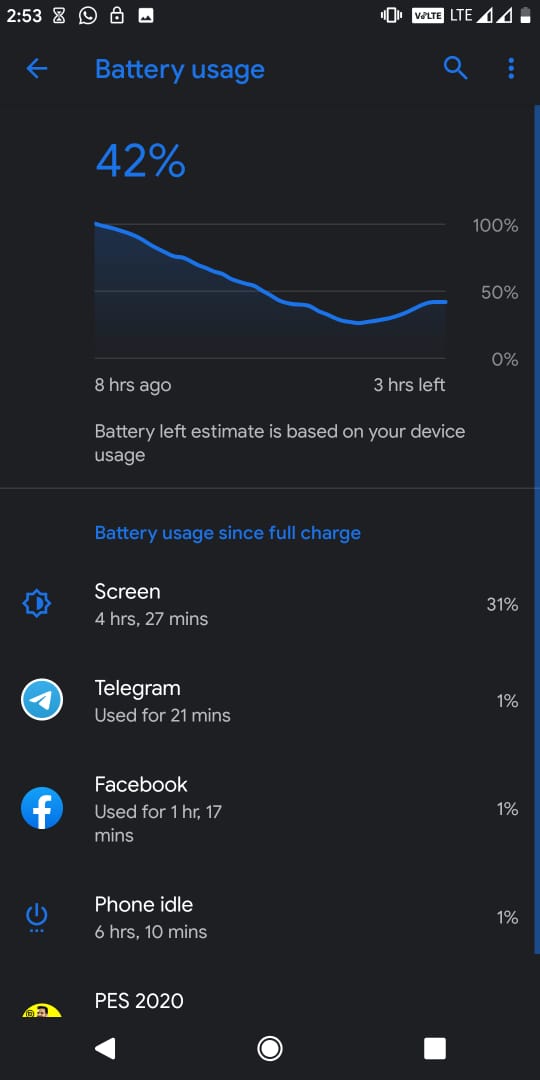 You can sort the data according to day or hour to get a much clearer picture on how you spend your time on phone.
Using Engineering Mode
Android Engineering Mode is a utility that helps in customization and to do tweaks in android smartphones.It is available on almost every android smartphone, including Samsung.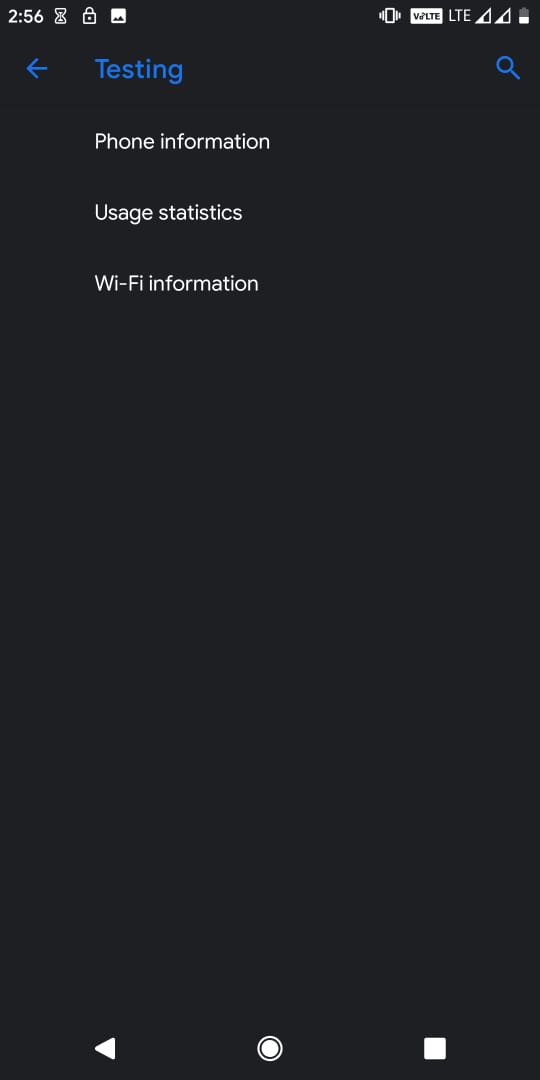 Open your Phone Dialer and enter *#*#4636#*#*
Then call it. The call will get disconnected. You will be taken to engineering mode. Now click on usage or usage statics. It may be different in different mobile phones. From here, you can see the screen usage.
It is always better to check screen time using digital Wellbeing or third part app as its data is more accurate and easy to understand. If you have any other methods or suggestions, feel free to comment below