PC Tricks
How To Delete Avast Permanently (Updated 2020)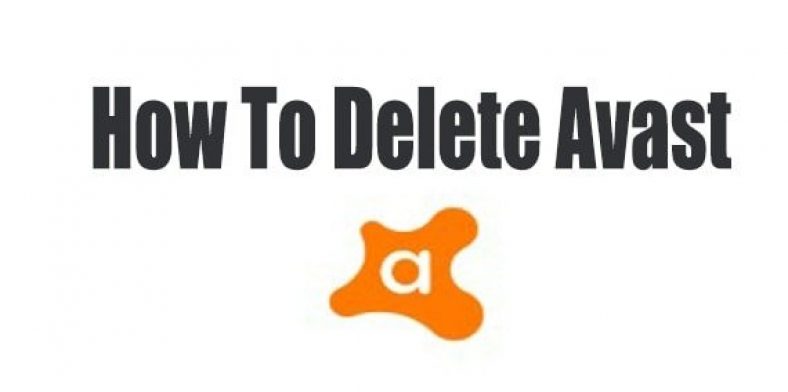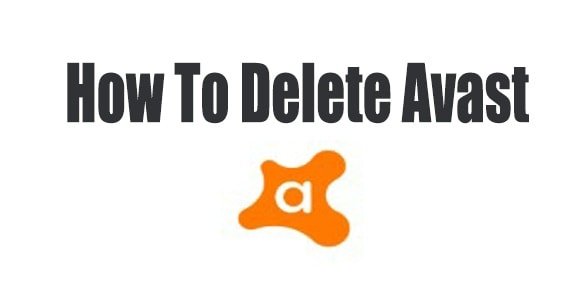 Avast is an antivirus software developed by avast for Microsoft Windows, Mac, Android, and ios platforms. Avast is one of the best antivirus software available in the market. But Avast antivirus can create a problem when we are installing certain games or software. Avast automatically detects the virus in it and deletes the file making the installation file useless. You will need to start over again from the beginning. So in this article, I am going to show you how to delete avast antivirus permanently.
Avast Antivirus has both paid and free versions. The paid version is called Avast Pro. It includes various features like SafeZone. SafeZone keeps all our login and credit card details safe from malicious sites or software
Remember that manually deleting the avast folder will not delete the avast permanently. To remove forever you will have to follow the methods that I have mentioned below. I have also added a video version of the solution.
Check out:
How To Delete Avast Antivirus
Deleting avast antivirus is not an easy process like uninstalling other software or app. If you want to delete avast permanently, you can download the avast Avast Uninstall Utility. Remember that It is always better to have an antivirus installed on your pc. It is better not to uninstall avast if you are not facing any issue with it.
You will need to go to the

Avast Uninstall Utility

website to download it.

When the page opens look for avastclear.exe, click on to it download the Avast Uninstall Utility.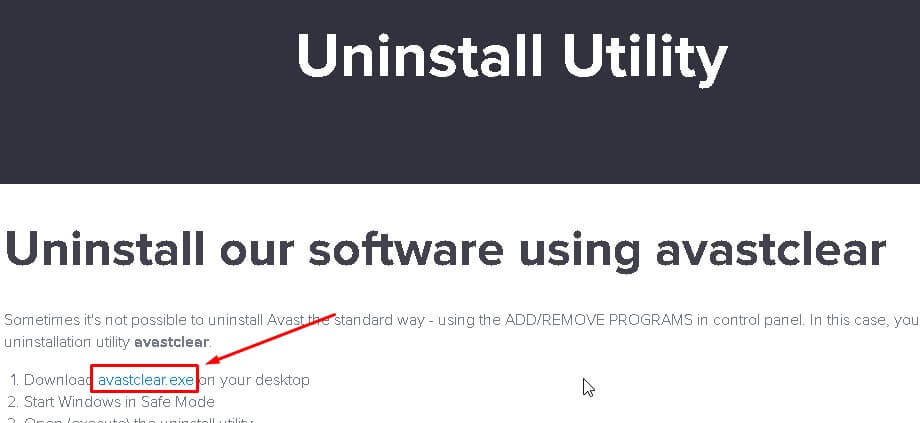 After downloading open the Avastclear.exe

After the loading. You will see a popup recommending to run it windows safe mode.

Click Yes if you want to run it in the safe mode. But remember that if you click yes the pc will reboot into safe mode.

You can also choose No and try to uninstall it.

In the next screen, you should choose the directory in which the avast is installed. For example,

If avast is installed in Drive D.

Click on change to select the correct location of avast.
You will also need to select the version of the antivirus. If you are using a free version, you will not need to change it.

Click on Uninstall.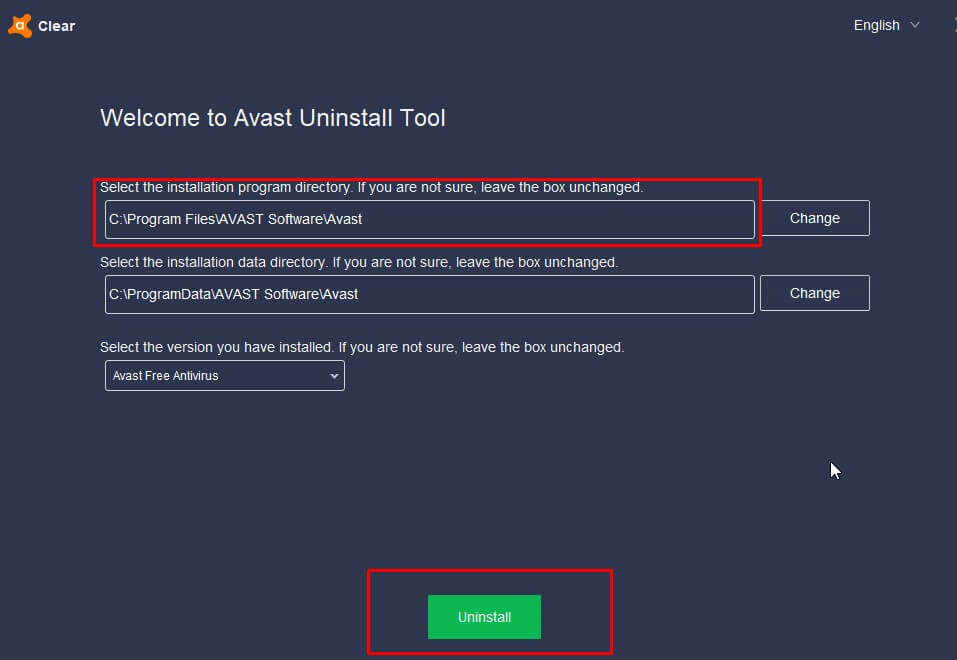 A warning will pop up click, Click Yes to confirm it.
How To Delete Avast Using Control Panel
I will always recommend the first method for uninstalling avast permanently, as it will delete all files associated with Avast. But sometimes the user may not have an internet connection to download Avast Uninstall Utility. So this method is mainly for the users who are not able to download Avastclear.
Press on the windows key and r to open the run menu or you can use the start menu and search for the control panel.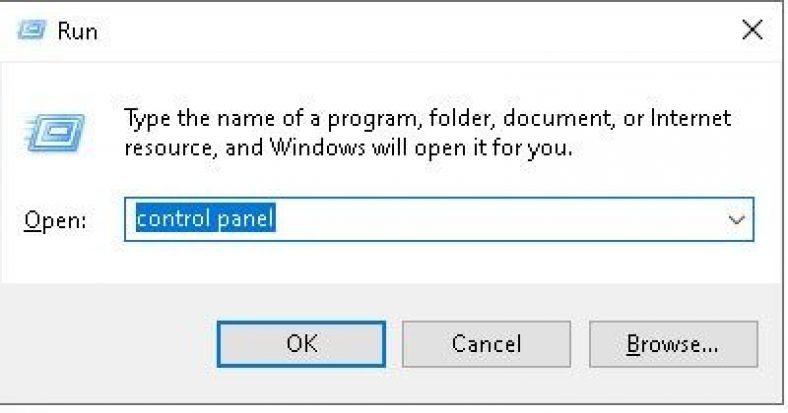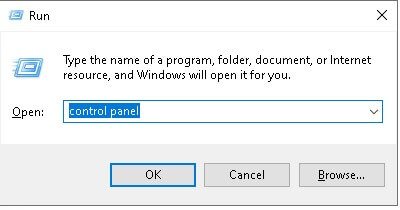 Enter " Control Panel" in the box and click enter key.

Now under Programs, click on Uninstall a program.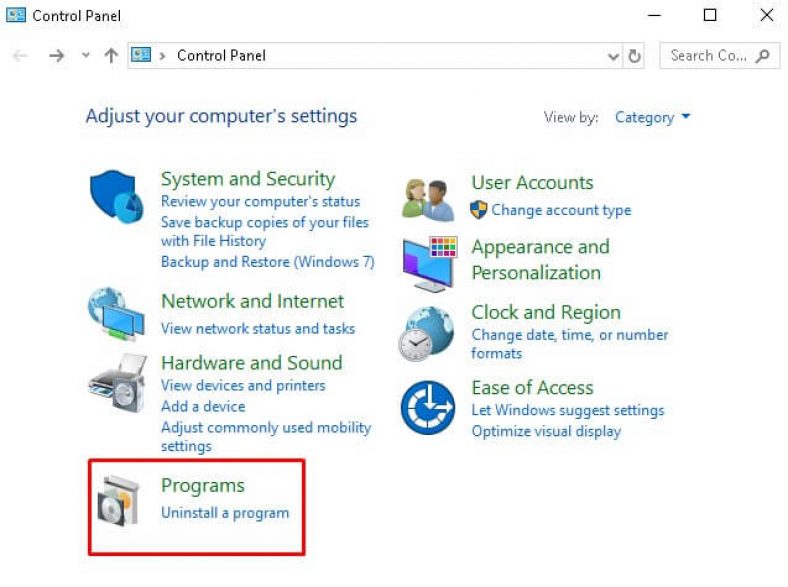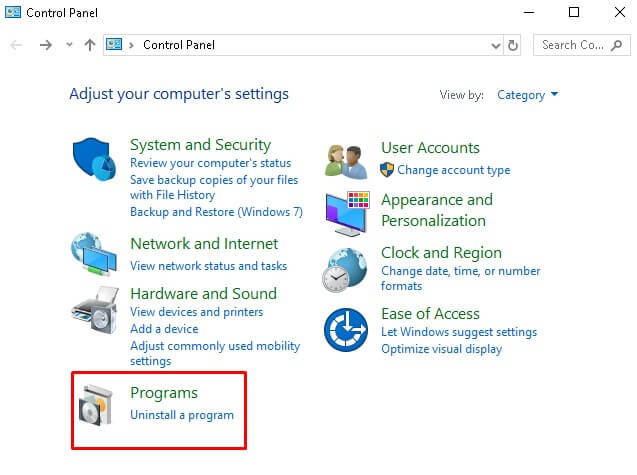 Now from the various program find Avast Antivirus.

Right-click on it and select Uninstall.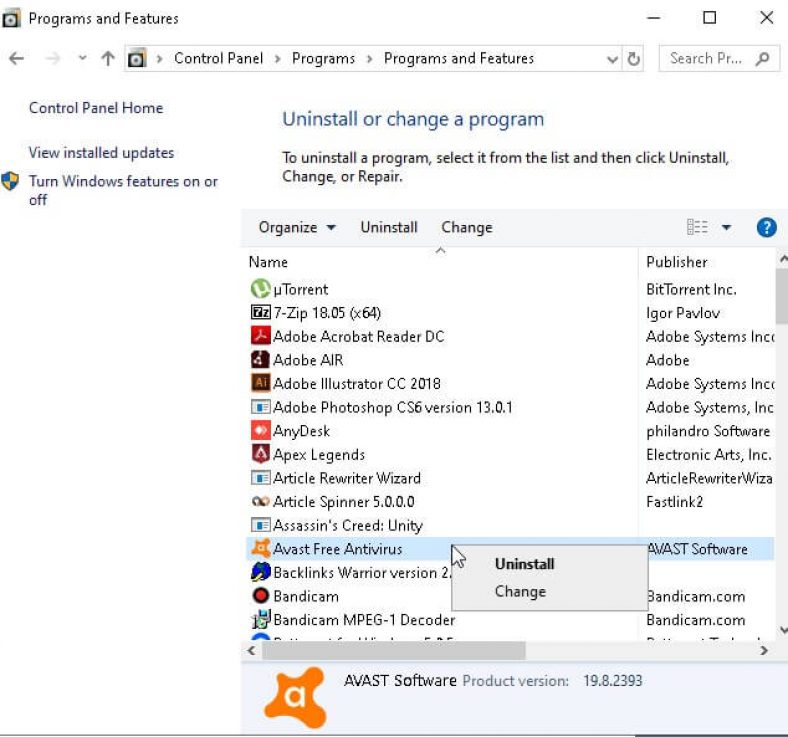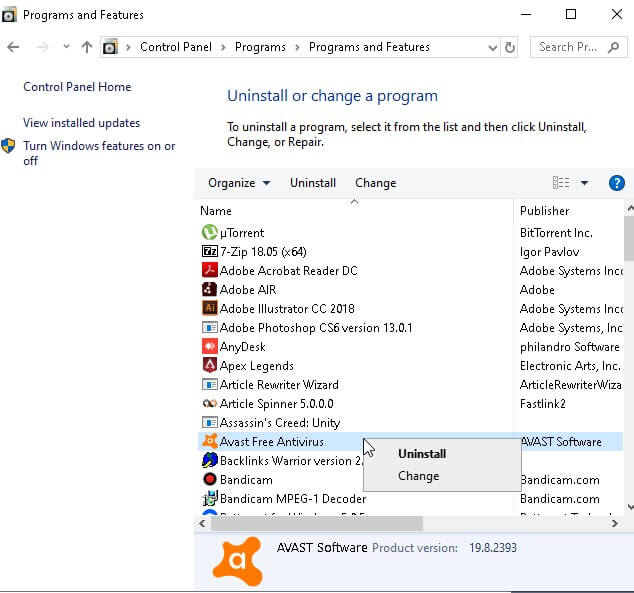 It will ask for confirmation again Click yes to confirm.
Avast Won't Uninstall Fix
You may have a problem installing and uninstalling Avast Antivirus. Problems while deleting Avast using Avast Uninstall Utility can be fixed by using safe mode. It is a security measure. So that a malware or virus doesn't delete avast.
Avast has also has released Avast Uninstall Utility to uninstall avast permanently. You can also disable avast Permanently without uninstalling it, using the shield control menu from where you can disable it permanently or for a specific time. Avast Uninstall Utility is available on the avast official website.
I am a technology geek, and I have been using Avast for many years. I have used Avast in all of my PC's, and I had also recommended it to my friends and family. Some times avast may be detected as a virus. Don't worry about it. It is just an error Avast antivirus is completely safe.