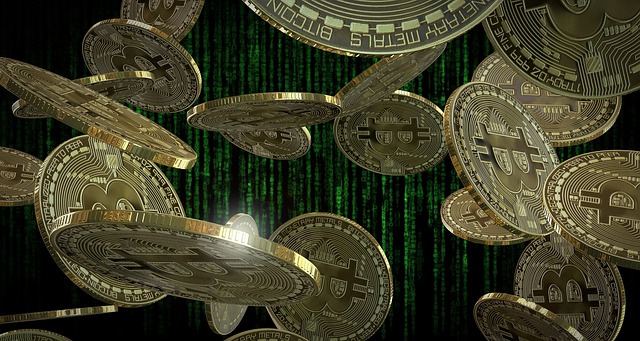 Airdrop is a distribution of crypto tokens or coins to the participants of the airdrop. It is given as a promotion or for creating awareness about that particular cryptocurrency. The problem with airdrops is that there are many fake ones on the internet that intent to scam or as a method to gain telegram or Twitter followers. So it is necessary to find airdrops that are 100% real. So I have come up with the best telegram channels for airdrop, so you can participate in real ones and without wasting time on fake ones.
Airdrops are a great method to earn a good amount of money. Holding the coin received in the airdrop is a good method to earn a good amount of money in the future. I personally have earned more than $10000 from airdrops in the past 2 years. Some airdrops are worth nothing while some are highly worth and have great potential in the future. Another method is to participate in giveaways. You can enter the giveaway by doing the tasks set by the team. If you are lucky enough you could earn big. I have won $1000 and $2000 dollar giveaways. Never give money to claim airdrops and never give your wallet seed to anyone.
Also check out:
How To Get Genuine And Best Airdrops From Telegram
The time when I started to do airdrops, I used to participate in 50-100 airdrops in a month out of which 5-10 were genuine. I lost a lot of time doing these spam airdrops. So I decided to learn how to find genuine airdrops. This includes testing the date of creation of the project channel and telegram ID, Researching about the project to learn more. Now I able to classify if an airdrop is fake or not. So I created a telegram channel where I will share genuine and best airdrops.
Join Our Airdrop Channel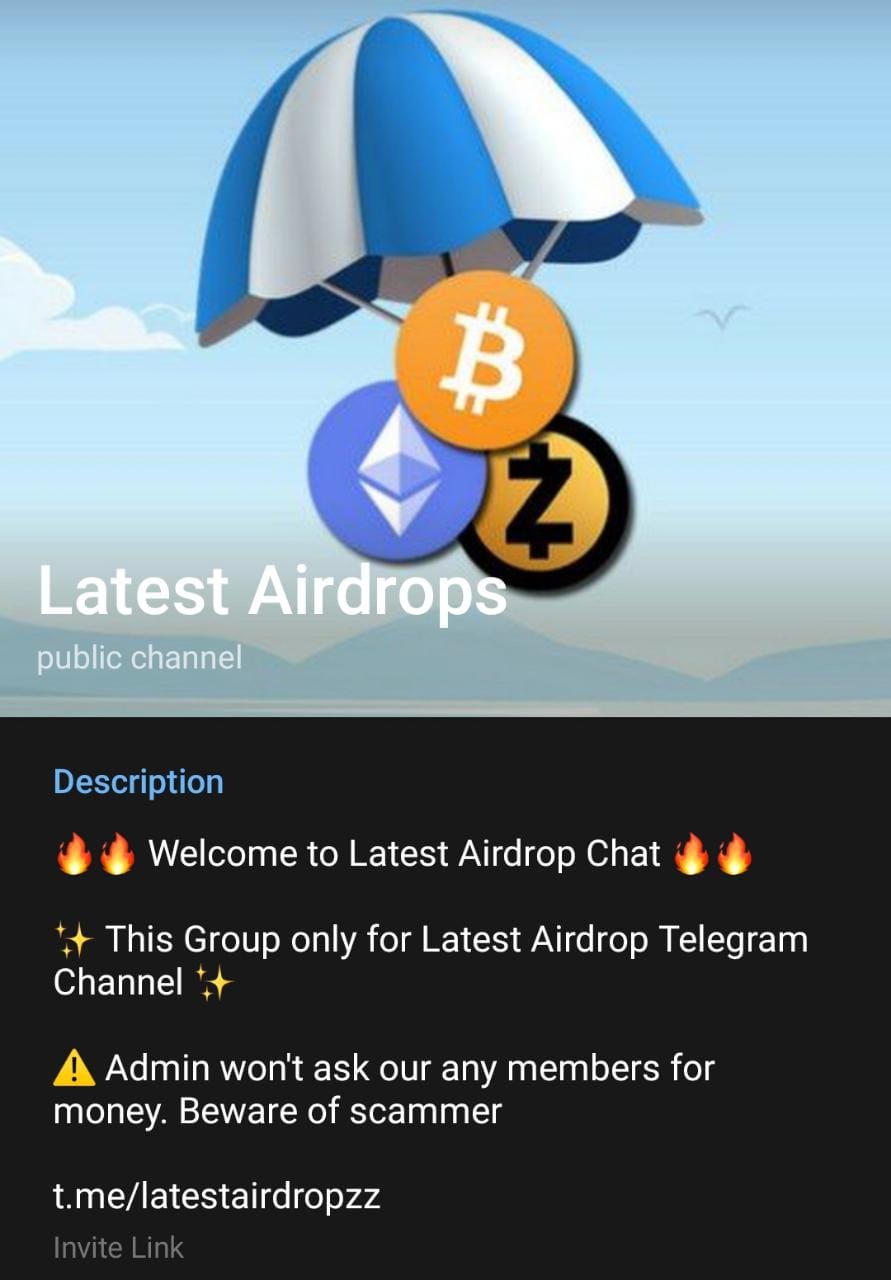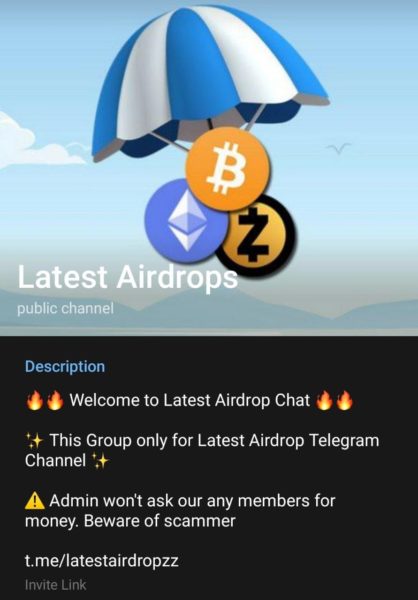 How To Turn On Instant Notification In Telegram Channel?
So nowadays airdrop is only for limited participants. For example, A particular airdrop will be distributed to only the first 2000 members. In this situation, you need to be fast and active as the airdrop is limited. Members will join fast and most probably these limited airdrops are of great value. So in order not to miss these airdrops you should choose telegram over WhatsApp. If you are facing late notification you can turn on instant notification to get notified about airdrops faster.
Instant Notifications Settings :
If you are getting late notifications, then must follow the below step
Click on Channel Name > Tap on Notifications > Customize > Enable Custom Notifications
Importance > Change to "Urgent"
Most Important – If you have muted us, you may miss many Airdrops. So, Unmute us and enjoy the airdrops.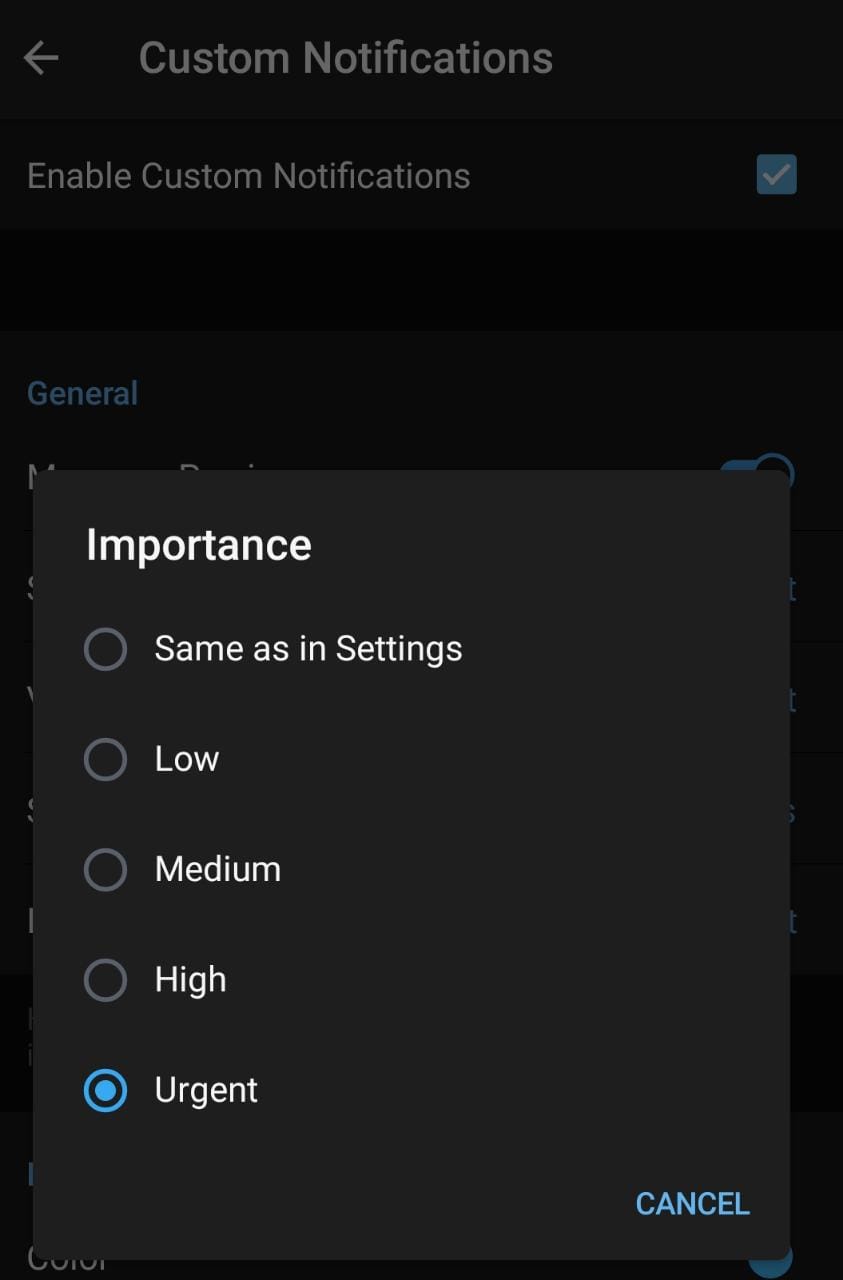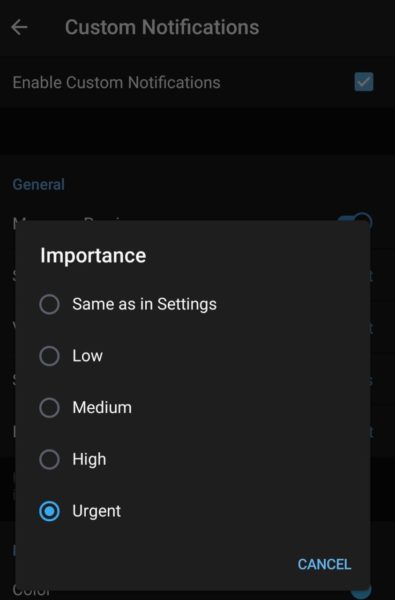 Also, remember to pin the channel to the top to get the airdrops instantly. Remember to stay active and join every airdrop.